KITCHEN REMODEL

When it comes to home repairs, kitchen remodeling is usually at the top of the list. The kitchen is one of the most important rooms in any household; so if you're not satisfied with your kitchen's appearance, it may be time to remodel. SF Craftsman is your go-to handyman for kitchen remodeling in San Francisco. We promise to create your dream kitchen, one that will truly shine and reflect your personality.

When you decide to do a kitchen remodel, it's essential to start from professional design consultation. No one knows better than you what should go into your kitchen, but it never hurts to get a second opinion. The eye of the experienced designer can pick up on details that most would easily miss, and these details can make a big difference.

Here at SF Craftsman, we're proud to offer our expertise to San Francisco residents. Specializing in kitchens, bathrooms, carpentry, and plumbing, we've improved many homes in the region and are eager to work on yours as well!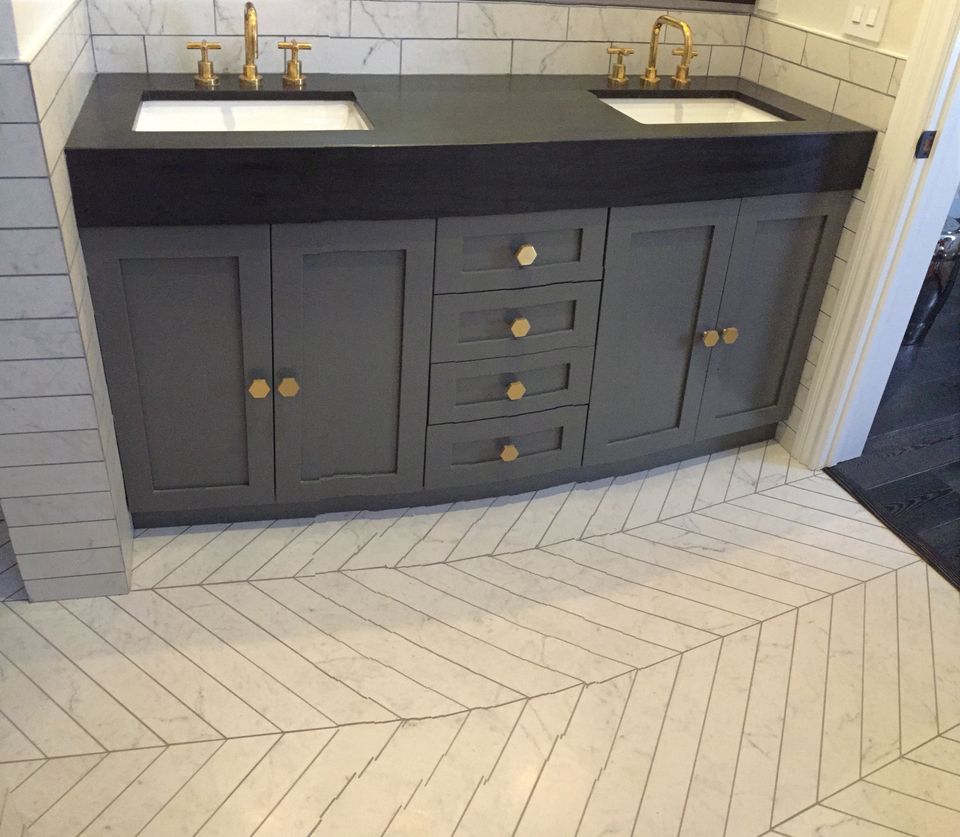 BATHROOM REMODEL

There are many important decisions to be made when it comes to your bathroom remodel. At SF Craftsman in San Francisco, we can help you make and carry out those big decisions. Our expert designers will be glad to help you figure out the best look for your bathroom.

Sometimes, you may need to change the main elements in the room. For example, new tile installation can go a long way in defining the overall look of the room. In other cases, you may just want a few small touch-ups in your bathroom remodeling. It's amazing how much of a difference a new faucet can make.

All you need to do is to hire our design consultation team to take care of all your bath remodel needs. Here at SF Craftsman, we've earned a reputation for great service and stylish vision. We have what it takes to make your dream bathroom become a reality.
PLUMBING

Basic plumbing is never really so basic. It involves taking care of all the different pipes and pumps in your home and making sure that they work as intended; one tiny pipe can ruin the whole system. Repairing a plumbing system isn't an easy job, which is why practitioners have to go through so much training.

When you hire someone for this kind of work, you need to make sure that he or she is qualified. You don't want to take any risks when it comes to plumbing maintenance.
There are many different kinds of jobs in this field, ranging from simple drain cleaning to complicated repairs. A handyman with the right training will know what to do in any given situation, and will deliver the desired results.

You can even add to your system through a plumbing remodel. This is especially useful if you're refurbishing the kitchen or are preparing to go on a long trip. Residents in the San Francisco area who want their home in expert hands should contact SF Craftsman.
CARPENTRY

Good carpentry work can make all the difference in a home. Something as simple as replacing trim work or cabinetry can make a drastic change. If you are looking for a reputable company to provide room additions, cabinetry, decking fencing, basement finishing, trim work, or any other home carpentry needs, SF Craftsman can finish the job.

One of our specialties includes decking fencing. Adding a deck to your backyard can be the perfect addition to any family reunion or summer barbeque. Whether you just need a shield from the sun or want a backyard sanctuary, SF Craftsman is the company to call.

At SF Craftsman, our general carpentry services can help you get the most out of the rooms in your home. Our contractors are extremely experienced with room additions, remodeling services, decking fencing, cabinetry, and all other carpentry needs. Our promise is to provide you with stunning results, every time.
ROOM ADDITIONS

Making a room addition is a great idea for most homeowners. Not only does it customize your space, but it can also add to the resale value. After all, bigger is better! Whether it is for extra kids' rooms, an exercise room, a guest room, or just some extra storage space, room additions can be essential.

Many problems can arise when adding to your house. Some of these include structural deficiencies, outdated wiring, mechanical systems, and many more. Our experts can overcome these problems when they arise and incorporate your room additions.

If you live in the San Francisco area and are thinking about room additions, check us out at SF Craftsman. We will provide you with an expert handyman to take care of your home additions. SF Craftsman has the experience to make your additions look and feel as if they were built with the house from the start.